Pioneer Buildings Canada
866.649.2558
graeme@metalbsl.com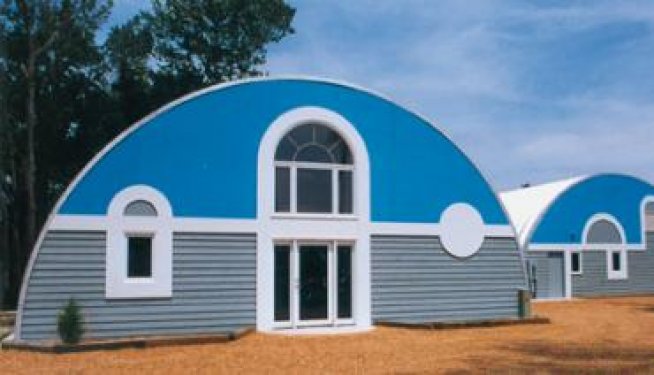 These little cottage like dwellings have individually designed front walls so that all look a little different and yet they are all based on the same unit. A very affordable solution to a clients need.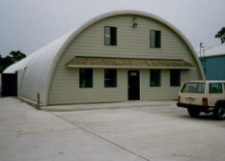 With the ability to customize the front walls Pre-Engineered buildings can be used for almost any purpose. Commercial, Industrial shops, warehousing and airplane hangers are just a few.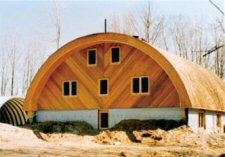 This is possibly the wildest idea put to practice on a quonset building.

Wrapped in wood, this looks amazing, and would be a place most people would love to live.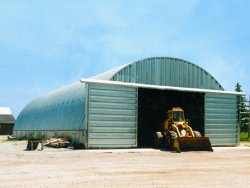 Quonsets are the original Pre-Engineered buildings. Their semi-circular shape make them strong and economical to build. These buildings were initially used mostly for agricultural purposes and industrial storage but, as you can see from the pictures above the uses are only limited by ones imagination.

This example shows a construction companies equipment storage shop with sliding doors.