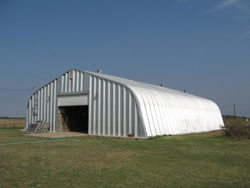 The Alpine is a slightly angled building with a peaked roof for the more conventional building look. Available in sizes ranging from 20' - 60' it provides a very strong and affordable solution for a variety of applications.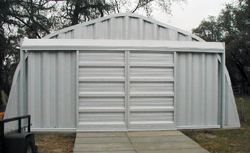 Seen here with the standard sliding doors. These can be installed at either of, or both, ends of the building to create a unit that you can drive straight through.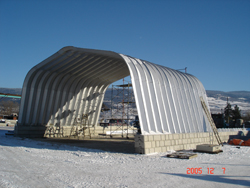 Creative foundation design can overcome almost any site condition.
Pioneer will assist you in the design of your building and it's foundation should you require it.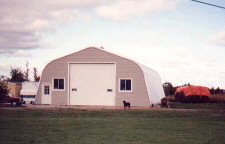 You can build custom end walls for all models to give your new building an appearance that matches up to what you already have on your property.